Business representatives can no longer link an ABN to their individual MyGov account or sign in to the Business Portal using an Auskey.
To access their business portal they will now need to login with a MyGovID, and as such they need their business(es) linked to their MyGovID.
The process for this is as follows:
Each associated individual needs to download MyGovID app and set up their IDs to a 'standard' level of authorisation (upload details of 2 primary identification documents).
The PRIMARY authorised contact (as listed with the Australian Business Register (ABR)) for the business needs to login to Relationship Authorisation Manager (RAM) using their MyGovID:
https://info.authorisationmanager.gov.au/
If the authorized contact with ABR is not up-to-date, an associated person will need to login to the ABR and update this:
https://www.abr.gov.au/business-super-funds-charities/updating-or-cancelling-your-abn/update-your-abn-details
NB: The Tax Agent can also update ABR on client's behalf.
They then need to select 'Link your business' (see below image) and enter their details. This will effectively search the ABR database for any businesses whereby they are listed as an Authorised Individual and link them.
NB: If the business only has an Authorised ORGANISATION with the ABR (such as Corporate Trustee) the Director or Secretary of that Organisation will need to call RAM on 1300 287 539, identify themselves and get an authorization code which they enter into the RAM login (see below image).

After the business is linked they can then add additional users by selecting 'View or manage authorisations…' (see above image) select the relevant business, then 'add new user' and follow prompts to enter user details and access level. The new user will receive an authorization code to link this business to their own MyGovID.
Once the above is complete, authorised users will now be able to login to the ATO Business Portal using their MyGovID and see their linked businesses: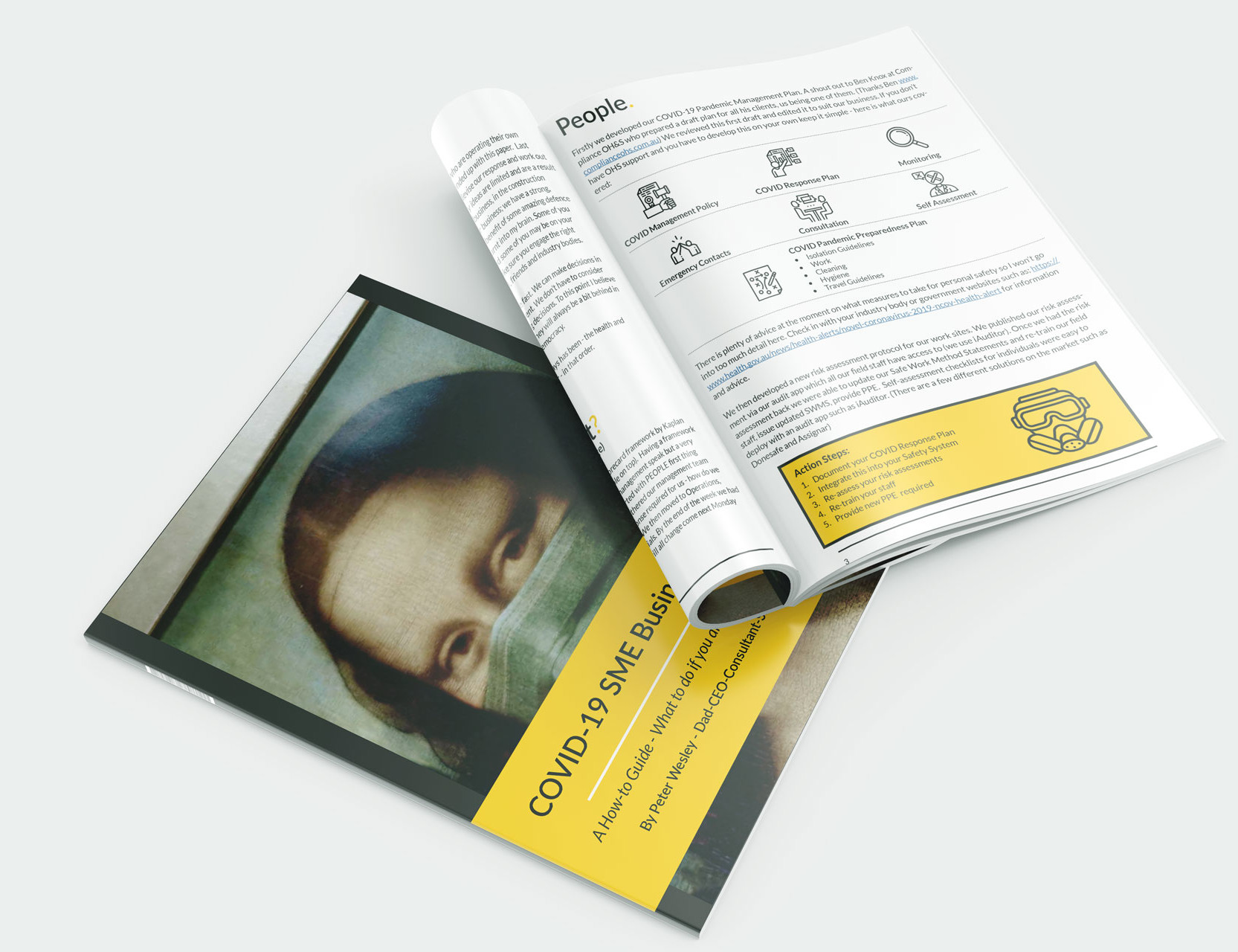 COVID-19 SME Business Response
– 11 Page How-To Step by Step Guide
"This is the information I wish I had when I started my COVID Planning. You can't buy this experience"
Included in this guide:
Where to start
How to plan
Links to valuable resources for more information
Operations
Customer
People
Finance
One Page Checklist
Real-life experience from someone working through these business issues today