Clear Your Business Debt – Protect Your Assets
DOWNLOAD THE FREE BUSINESS RECOVERY GUIDE
Has your business been affected by CVOID19?
You're not alone. No one was planning for a Pandemic to hit us in 2020. Everyone went about their business planning for 2020 thinking it would be a good year after the devastating fires – and now this!
Virgin has been the first high profile company to go into Administration. They were carrying too much debt and when the revenue tap turned off they could no longer operate in that structure.
We will see more businesses need to be restructured. Virgin will fly again but in a different form and without the massive burden of debt. They have taken this opportunity to recapitalise the business.
It won't be long before we start to move around again with a bit of normality but make no mistake, we will be in a recession that could last for years. This is the time where opportunity exists next to disaster. If your business is in "hibernation" or feels like it is on life support at the moment you need to act quickly to save it.
You Must Act Now! If you want a chance to save your business and protect your personal assets you have a small window.
SAVE YOUR BUSINESS: DOWNLOAD THE GUIDE
The Government has done what it can to manage the pandemic and provided some level of support for business however it can only do so much. It won't be enough. The businesses at the biggest risk are those like Virgin carrying too much debt.
The small window you have now because of the COVID situation is closing fast. We won't see another situation like this in our lifetime. But be warned -there are traps everywhere for the uneducated and uninformed. You need expert advice NOW to help clear your business debt and protect your assets.
What you need:
Customers that made a profit before COVID19
A business plan for Post COVID19 that will be worthwhile pursuing
Assets in the form of Debtors, Stock, Plant and Equipment, Vehicles, Property, Loans
Traps to watch out for:
Liquidators are not your friend – they will not help you rebuild or protect your assets
Keep paying Super
Lodge your tax returns even if you can not pay at the moment
Get expert advice – what you do NOW can mean the difference between saving your business and losing your house.
If you think you may have a business that is worth saving and you want to explore your options make an appointment for a No Obligation No Cost discovery session with one of our business recovery experts. As you can imagine our experts are very busy at the moment so don't delay and book a time now. This window is small and time will run out quickly for most businesses in distress.
We'll do whatever we can to make sure you get to speak to an expert in the next 48 hrs but you need to book a slot now – we can't take on too many more clients at the moment. We work closely with business owners and guide them through a business recovery process. It is the personal attention of our team that ensures our clients get the best possible results. We won't compromise our service standards by taking on too many clients.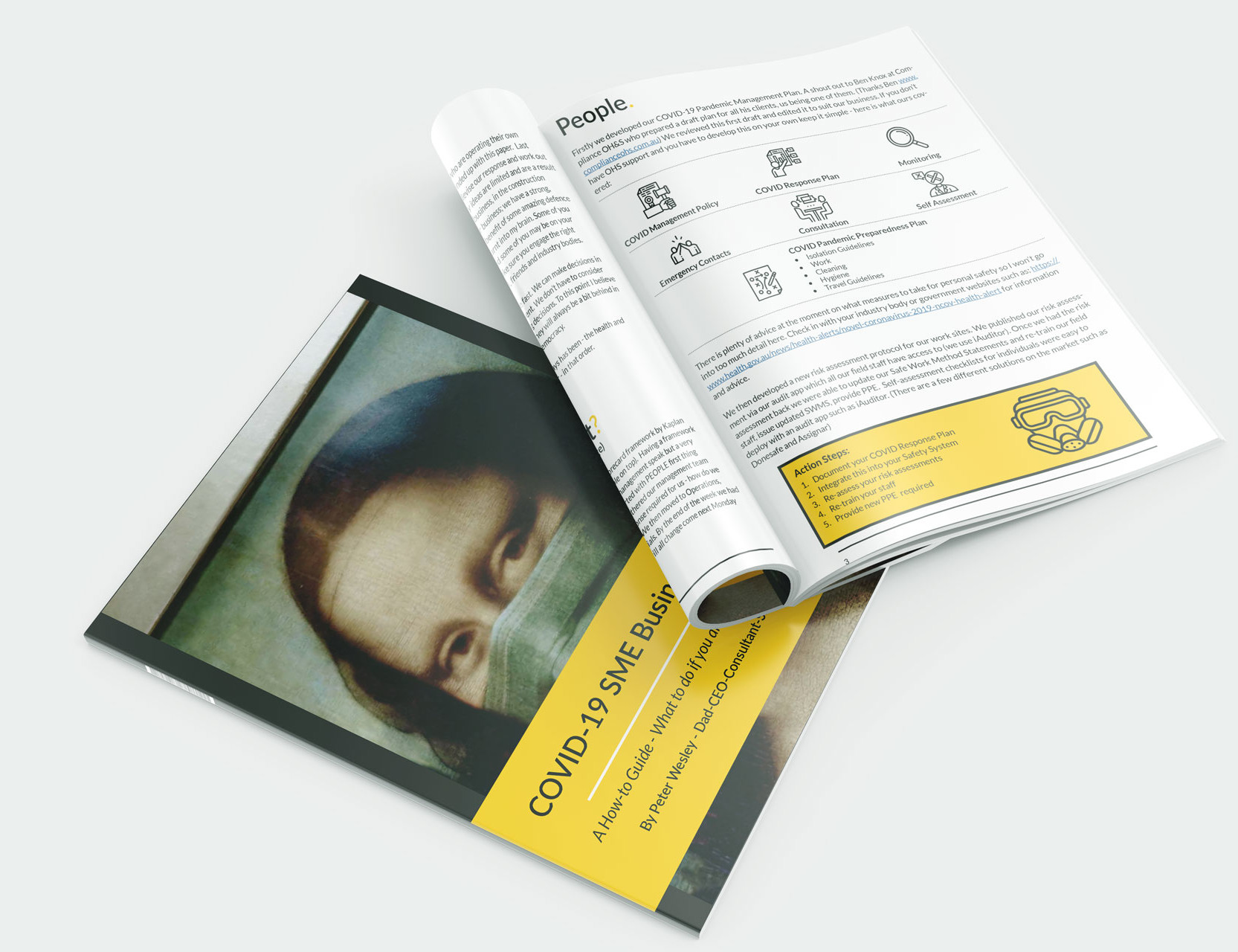 COVID-19 SME Business Response
– 11 Page How-To Step by Step Guide
"This is the information I wish I had when I started my COVID Planning. You can't buy this experience"
Included in this guide:
Where to start
How to plan
Links to valuable resources for more information
Operations
Customer
People
Finance
One Page Checklist
Real-life experience from someone working through these business issues today