New Year, new you…right?
A common new year's resolutions is to be 'more organised' to keep ourselves sane while travelling at the speed of life. (Where did 2016 go?)
So… to help you stay 'on task' with your business, home or even social life, I've selected 21 of the best apps / tools for managing your tasks. This list is definitely not the 'ultimate' list, as there as so many apps out there. But here you go. Feel free to add your favourite app / method / tool, in the comments below.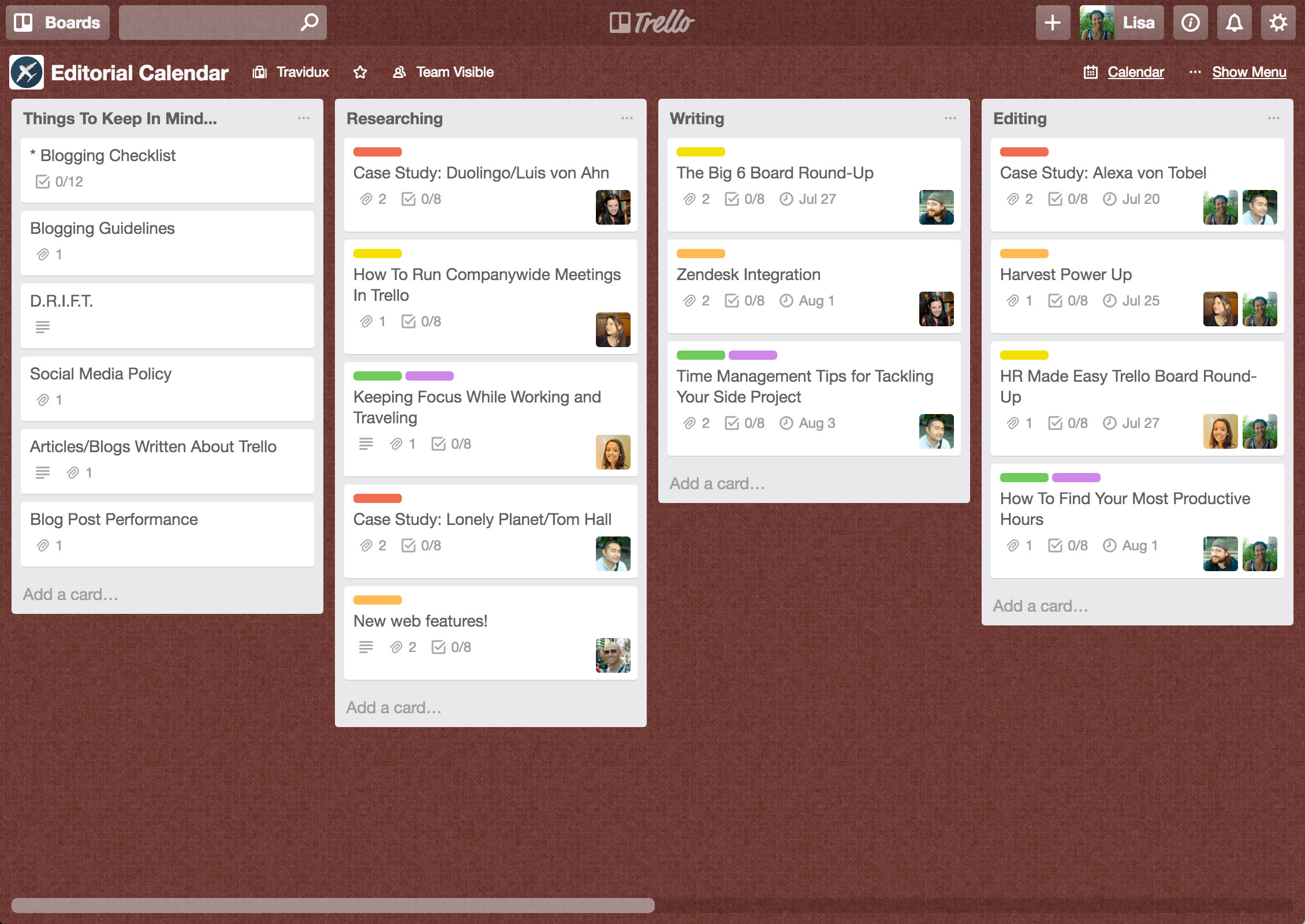 I use this one myself. Infinitely flexible. Incredibly easy to use. Great mobile apps. It's free. Trello keeps track of everything, from the big picture to the minute details. Simply drag and drop your way to organisation…
Collect, nurture, and share ideas across desktop and mobile platforms with Evernote. Your thoughts are always with you, always accessible, always in sync.
Owned by Evernote, this Apple app helps you get your point across using a few words and annotations. Handy little tool. Used this app before it was acquired by Evernote.
Google Docs is a suite of online tools that is effectively "Office in the cloud"… Great solutions when collaboration is necessary. We use Google Sheets and Drive a lot… Sometimes an online spreadsheet is all that is needed to keep things organised.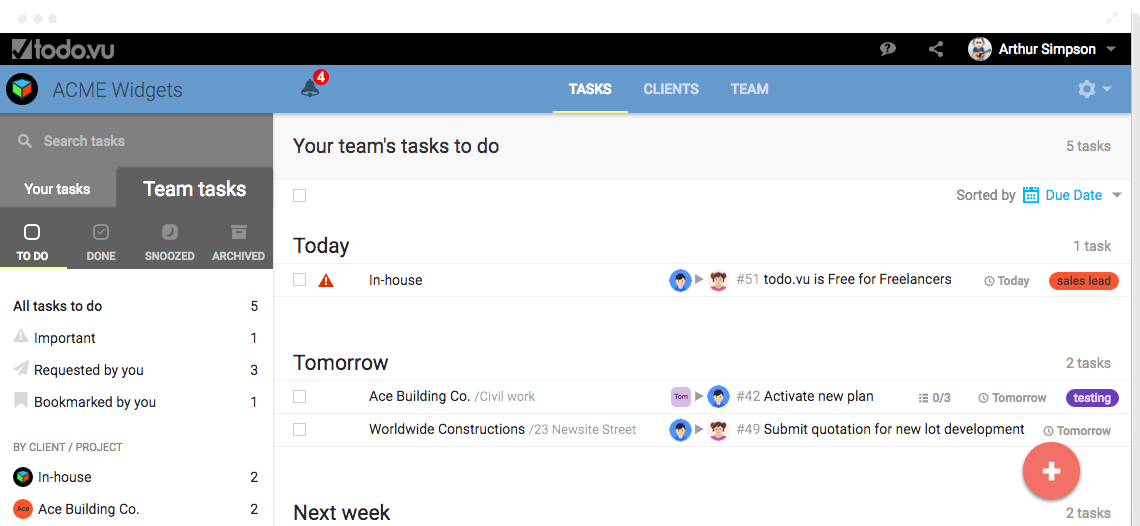 Purpose made to help teams manage tasks for clients and in-house projects. Includes a basic CRM as well.
Track projects from start to finish.
Easynote claims to be the best task manager and team collaboration tool for you! Perfect for project management and it's totally free. Give it a go and let us know…
MeisterTask claims to be the most intuitive collaboration and task management tool on the web. Sign up, invite your team and start working and let us know how you go.
Make yourself a perfect task tracker; includes Kanban board.
Get things done on your own or as a group and access your tasks, projects, and checklists on all your devices.
Trusted by millions, Todoist is supposedly the best online task management app and to do list.
Whatever your question is, every app section in TrackingTime PRO apparently provides you with the analytics tools you need to make the right decision and find out who  / what is sucking up all your time…
Wrike is an online project management software that gives you full visibility and control over your tasks.
Wunderlist is the easiest way to get stuff done. Whether you're planning a holiday, sharing a shopping list with a partner or managing multiple work projects.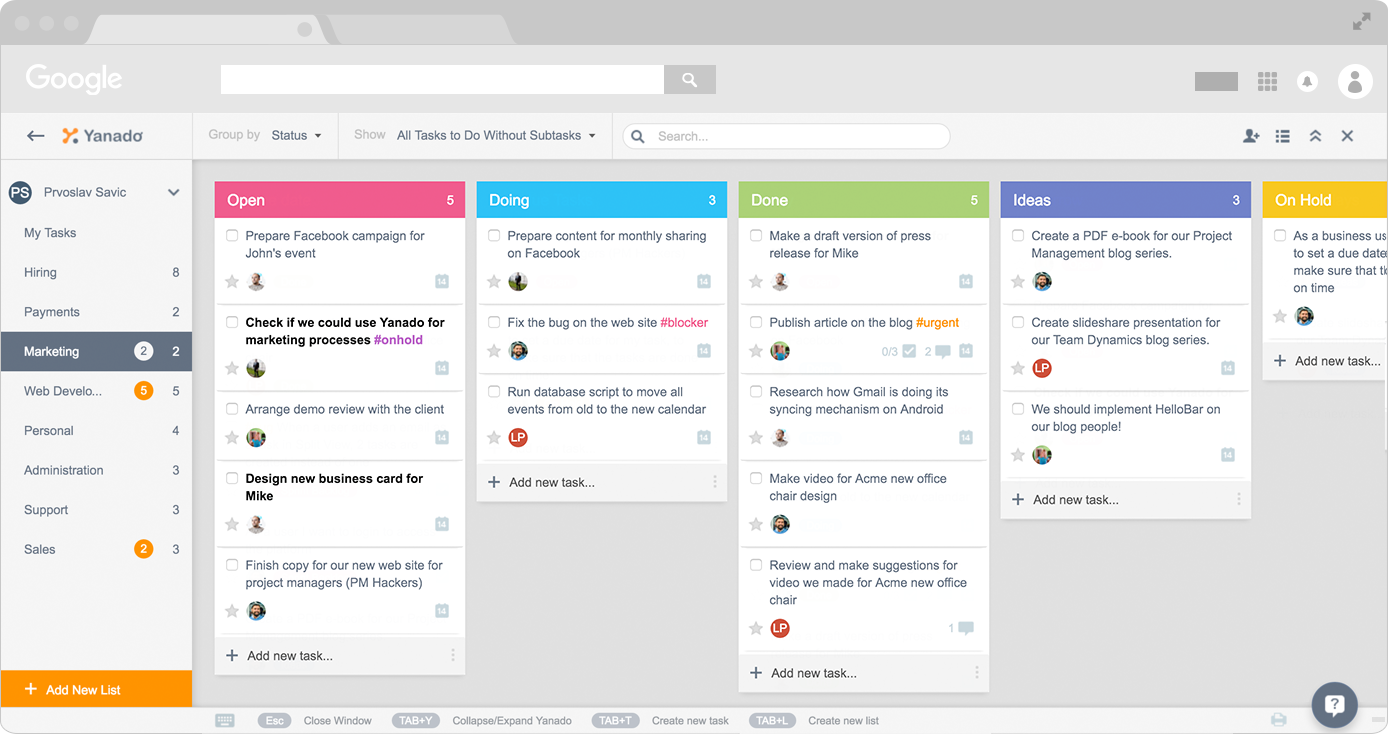 Task management inside Gmail.
With Swipe, you can quickly create and share beautiful, interactive, online presentations on any device.
An elegantly simple organization tool that will always keep you on track. Their team collaboration and messaging tools help your team get more done. Chat online with co-workers, manage tasks, collaborate in real time, and share files.
Producteev is supposedly the world's best task management software for teams. It's more than an online to-do list and has helped hundreds of thousands of teams get work done.
Capture what's on your mind. Add notes, lists, photos, and audio to Keep.
Your social workplace. Zoho Connect is your organization's private social network. Let it redefine the way your employees and teams share information and collaborate. Create tasks, delegate and get stuff done. We use this app ourselves…